Now this will not be for everybody's use but I have had people asking what my skin regime is, and in all honesty I don't really have one. Well not one that I stick to religiously.
With my colouring my skin isn't of an oily complexion nor a dry one so in that respect some may say I should be grateful to what my mother gave me.
However this made me not take as good care of my skin when I was a teenager as I should have because I didn't have anything to get rid of or change.
Some of my friends could break out over night and I just didn't understand why and how things you eat or things you put on your face could affect your overall complexion, and due to me not being affected my skin took the back seat with just the odd toning session every now and again.
Now I am older I can understand the need to take care of my skin as its not going to be this good forever. ( Yeah I said I have good skin, but its the only one thing I can say in confidence) I, as the rest of us will age and we will get wrinkly but with the products I am now using, I'm hoping that age will be taking the back seat and not my moisturizer.
My first beauty staple for 2012 was The Liz Earle, Cleanse and Polish with hot cloth.
I first got this free in my Vogue subscription and I got 2 bottles of it. Which at the time I didn't really appreciate as much as I should have done because it is AMAZING!
My best friend actually opened my eyes to the wonderful brand that is Liz Earle and my skin has never been able to thank her enough. It really has done my skin wonders this year. I don't use it every day because i'm afraid that my skin will get used to it and then it will not be as magical, but after 1 application my skin feels a lot more nourished and glows (literally).
The general application is to apply the cleansing lotion to a dry make up free face. I'm not sure if it needs to be make up free, However I always take my make up off with a wipe before hand due to the next stage. After small circle movements get your polish towel and soak it in Lupe warm water to get rid of all that cleansing lotion, finish with a splash of cold water to your face and pat dry. I use this twice daily about 3 times a week.
The best part to this product also is the price at £12.75 for 100 ml it is definitely worth it. It's an investment to your bank and to your future wrinkle free face.
As you are probably aware, if I was to describe my hair in 4 words it would be unruly, frizzy, curly and Auburn(not red).
I had been looking for a shine spray instead of a cream just to spray on after styling to give my hair that extra shine, and I can say I found exactly what I was looking for and with a price tag of £5.20 you cant really say no.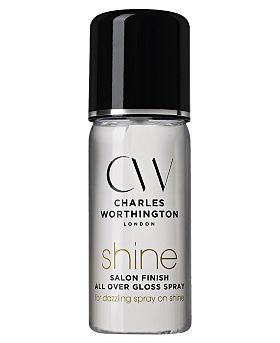 Since about 12 I have been straightening my hair so I have always worried that the constant heat on my hair would takes it toll and leave my hair damaged, this is were Aussie came in. A lot of hair miracles came and went due to them not being miracles however Aussie never left. With its gorgeous smell and brilliant results I don't think it will be leaving for a long time, it is priced at approximately £8 but you can always get them somewhere on a deal of 2 for 10, usually Tesco.
I have also been using more recently Body Shop Coconut oil again for shine. This I have been using more since I have been trying to go Au-natural with my curls but i'm finding that it gives my curls A bit more structure and a bit of shine too. The one downside of it however is I don't think people with thin hair should use it cause it is quite a heavy product and after a couple of applications my hair is not as bouncy as it once was.
L'Oreal fake tan
This is a beauty essential for me, When I hear the words fake and tan I imagine an orange streaky person who doesn't want to get wet cause "her fake tan will run". However with my pale complexion this one just gives me a bit of a glow without being "orange". It is a face and body one and I always wear it on my face and then re apply 3 days later to give me a gradual constant glow. If I am heading out and dare to bare some leg I will also apply it to my body. Forget streaks this quick dry none streaky tan is the way forward.
The Body Shop Vitamin-C polish
I realized not so long ago that I don't really get much Vitamin-C! I don't really drink real fruit juice and if I did it would not be orange and although I eat a lot of fruit, an orange would not be the chosen one I pop my hand in the fruit vase for. With this is mind I researched the benefits of Vitamin-C and one of them was that it makes your skin look more radiant. I then found this little beauty product and I am now never without it in my handbag its like lip-balm for your face. I use it every morning before I've applied my Make-up, and also after if my face is looking a bit dry and pasty as it just gives that fresh faced look.
I'm a big lover for all things Soap and glory, I know they may not be the best products to work there wonders but the smell gets me every time. I'm addicted to the Righteous butter it leaves my skin every time feeling smooth and smelling delicious. The newest addition to my Soap and Glory collection is the Heated Scrub, It's made of Sugar and Macedonia oil and it actually heats your skin up when you rub.
However if were on about Moisturizers here, My all time absolute favorite is Coco butter by Palmers. I've been using this product for years now and it never fails, especially when on Holiday it locks in all moisture and makes your skin ultra smooth.
Hemp Hand cream from The Body shop is the most amazing product of all time. Yes I have put it out there. You do not need a £30 fancy hand cream you just need this. It has done wonders for me. I use it along with the Hemp oil for areas on my hands that I really want to target and it goes down a treat. The only bad side to this is the smell. I do have to admit I think it smells absolutely vile therefore I do team it with Soap and Glory Hand cream to hide the Hemp cream. You may not find the smell as revolting as I do, So definitely go give it a try because if you can handle the smell your